Watermelon Seed


Beauty Queen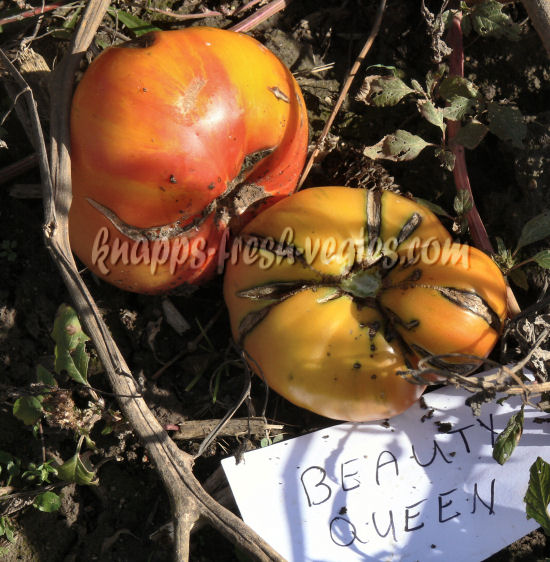 A variety from Brad Gates of Wild Boar Farms.


80 days, indet., regular leaf, 4-12 oz. yellow round fruit with red stripes, excellent flavor, good yields,
Large stunning red yellow bi-color, yellow with flashy red stripes (not blotches). Very good sweet fruity tomato flavor. While Beauty Queen is listed as being smaller than Beauty King, it can depend on the year. In 2011, the Queen was larger than the King.


For more info and pics from other growers, here is the page for
Beauty Queen
at Tatiana's TomatoBase.